Patrick Keleher
President
"I am currently finishing a Bachelor of Education degree in the Faculty of Education at the Ontario University of Technology after an extended period in academia and a career in government, public and community relations, and project management. In terms of my work experience, I have worked in politics at the federal and provincial levels as a political assistant. I have also worked in the telecommunications industry both in Canada and the United States, first as a municipal and public relations manager and later as a project manager responsible for the construction of wireless telecommunications infrastructure. I have two undergraduate degrees majoring in journalism and kinesiology respectively, and a master's degree in kinesiology.
In terms of my general vision of governance, I support greater transparency in terms of Board operations. I prefer to have more agenda items discussed in open sessions so that members can be aware of how the Board is managing issues that affect them. I would also like to see more input into Board decisions from the various committees and projects that operate at City Park. Finally, I want the Board to continue to focus on matters that improve the quality of life for City Park residents. The Board must guarantee efficient client service from the co-operative management office, provide effective security to its residents, ensure members units are suitably maintained and pest free, and acknowledge that with an older building there will be capital maintenance and improvements to which the City Park Board must take swift and decisive action to address and resolve. I am committed to working towards all these things and making City Park a better place for all its residents."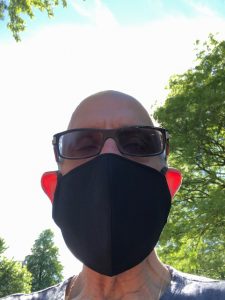 Bob Fisher
Vice President
Bob moved into City Park in November 1985 and became involved when the Co-op began in 1989. Since then, he has served on the Member Selection, Finance and Bylaws Committees and has been a director numerous time. Robert has served as president, vice president and corporate secretary.
Robert has also held positions of president, vice president and treasurer for the Cooperative Housing Federation of Toronto and president and vice president of Colandco (the land trust that owns City Park land and buildings).
He is passionate about Member issues, balancing the budget and is well versed on the By Laws which govern the building. Robert is passionate about cutting down on the micro Management of the office staff team and is a Member of the National Association of Parliamentarians.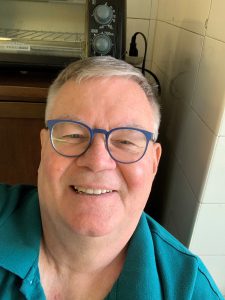 Calvin Barrett
Treasurer
Calvin has been a member at City Park since 1993 and the Director of Finance for over 40 years with municipalities and companies in Ontario.
Calvin has been a Member of the Finance Committee at City Park and a member of the Board from 2015 to 2019 and held the position of Treasurer from 2015 to 2016, and President of the Board from 2016 to 2019.
Calvin is interested in Financial Management and believes that City Park needs to negotiate a new financial funding deal with the City of Toronto to ensure adequate funding for operations and member services to ensure that all members have a safe, affordable and well-maintained place to live.
Calvin believes that City Park needs to address with CHFT and the City of Toronto the long-deferred Maintenance issues.
Blair Williams
Corporate Secretary
Blair has been an active member of City Park for almost twenty five years. He has sat on the
board twice before, serving as Board Liaison to the Welcome and Membership Selection
Committees. He believes strongly in the spirit of Co-operative living, and takes pride in living in
the largest Co-op in Canada.
Blair believes in the continued good governance of this co-op, working in tandem with the new
Building Management. He supports the initiative of having a social worker on staff available to
members to address some of the issues which can arise between neighbours, and members in
distress. He believes the maintenance and the appearance of our buildings is important, and
will work closely with the Maintenance Committee to ensure we can all be proud of where we
live.
Blair also sits on the board of the Church Wellesley Neighbourhood Association
Gord Autterson
Director
Gord has been at City Park for 25 years. He's retired from RBC after 35 years in the field of Information Technology. He's interested in building maintenance and office management.
Jo-Anne Kennedy
Director
Jo-Anne has lived in City Park for 15 years and moved in as she believes in co-operative living and because of the gardens.
She is engaged in many aspects of the Co-op and started the Aging in Place project more than 5 years ago
Jo-Anne has a degree in Adult Education from Brock University, a diploma in Counselling from George Brown and numerous certificates in literacy and tutoring.
Her interest in serving on the board stems from her care about her home and the people in it.

She is passionate about serving the community around her through building relationships.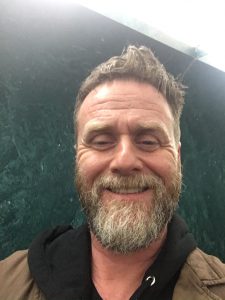 David Wootton
Director
Since 2015 David has served on the City Park Board of Directors including 2 terms as an elected Director and one year as an interim Director. He has lived here at City Park for 26 years.
During his time on the Board, he has been the liaison for committees such as Landscape, Maintenance, Pest Control and the Holiday Lights installation. In addition, he has assisted in the planning and execution of (4) Volunteer Holiday Appreciation Events and was the steering lead for the proposed Street Art Toronto Co-op Community Mural.
David's work history includes the theatre and film design, creative for marketing and event communications and the development and execution of local community projects.
David is interested in supporting the development and integration of a new office staff and system. He believes in putting health, safety and community first and that the standards of City Park should improve. He also believes in advocating for a better relationship and understanding between the co-op and City and feels that the bylaws and standards we implement here at City Park could set an example for a greater quality of cooperative living across Canada.