Nicki Ward

President, Sector Delegate, Staff Liaison
Nicki Ward is a long-term local advocate, with extensive governance experience at Federal, Provincial and Municipal levels.  She has 30+ years of board experience in both Public and Private sectors.
Locally, she has served as a director of The 519, The Church Wellesley BIA, The Church Wellesley Neighborhood Association, Pride Advisory Panel, Trans Woman's Association and numerous LGBT, Disability and Community based organizations.  Nicki also has direct experience with local housing, municipal affairs and negotiating with developers for community benefits.
In the past year as a member of the Board and Executive Committee of City Park, she has been part of the successful negotiating team to secure our end of mortgage rights with the City of Toronto and the Land Trust.  Additionally, Ms Ward arranged for the replacement of inefficient end-of-life appliances owned by the Co Op. This has been negotiated at no charge. This initiative has already saved well over half a million dollars for our Co-op.
                                      Gary Leroux
 Secretary,  Liaison to Maintenance
email : cpboard2324gl@gmail.com
I've been a member here at City Park Co-Op since 1995. I have been on the Landscape Committee as Vice Chair in the past, and now serving on the CDC Committee as Vice Chair.  I have run in the city elections, and the provincial elections and I've been teaching at York University for the past 22 years.  Going into the future, here, at City Park Co-Op we will need Strong Leadership that works together as a forward thinking team, with balance structure, and integrity.  With rents going thru the roof in our city and across the country, we will need the co-operation of all levels of government, the City, the Ontario Government and Federal Government to help keep our buildings a Co-Operative for the future. Let our board of Executives go to each level of government with a very loud voice, representing the largest Co-Operative in the country.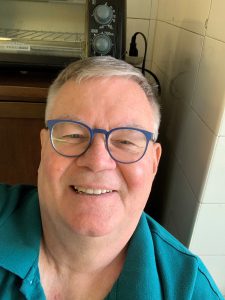 Calvin Barrett

Treasurer, Liaison to Finance Committee, Liaison to By-laws Committee
email : cbarrett.cp@gmail.com
Calvin has been a member at City Park since 1993 and the Director of Finance for over 40 years with municipalities and companies in Ontario.
Calvin has been a Member of the Finance Committee at City Park and a member of the Board from 2015 to 2019 and held the position of Treasurer from 2015 to 2016, and President of the Board from 2016 to 2019.
Calvin is interested in Financial Management and believes that City Park needs to negotiate a new financial funding deal with the City of Toronto to ensure adequate funding for operations and member services to ensure that all members have a safe, affordable and well-maintained place to live.
Calvin believes that City Park needs to address with CHFT and the City of Toronto the long-deferred Maintenance issues.
Education: Bachelor of Social Sciences and Master of Urban Planning. Experience: Municipal planning and regulations, municipal finance, community and regional economic development, environmental planning, tourism planning and residential energy efficiency. City Park Experience: Board of Directors (Secretary, Treasurer and President) Maintenance and property Standards Committee (MaPS). Membership Selection Committee, Finance Committee, Library Committee and LINK Committee. Priorities: Successful transition to end-of mortgage budgeting 2023-24, development of a robust and affordable building maintenance plan for implementation over next 5 years and better communication/ participation. 
Richard Lumb
Director, Liaison to Centre Lawn project

email : cityparklumb@yahoo.com
Richard has lived at City Park for 10 years and in the neighbourhood for 36 years. He is proud to live at City Park, but realizes that we face many challenges.  As a board member he will work to ensure we all have a well maintained and affordable place to call home. Richard is semi-retired and works part-time at the LCBO as a wine consultant.
Colleen Tripp
Director, Liaison to Aging In Place Committee, Education
email : cityparkctripp@gmail..com
 I sit on the Aging In Place Committee where my role is to apply for grants for funding that will improve the lives of the members of City Park.  I have every confidence that I can be a strong member on the board.  Knowing who my fellow co-op members are, gives me a sense of belonging to a community.  That is what makes a co-op strong!  My career as a supervisor of a Child Day Care Centre for 50 children and 25 staff has honed and strengthened my natural interpersonal skills. I understand the importance of being on a team.  I learned to think outside the box. I found ways to resolve issues before the problems occurred and I successfully taught conflict resolution. I want to utilize the knowledge and experience I have gained, and I feel sitting on the Board of Directors is a way to do that.
Kevin Jelley-Kasper
Director, Liaison to Library Project
email : jessekasper@gmail..com
Kevin has been a member of City Park Cooperative since 2021 and was Chair of the Community Development Committee. Kevin has a passion for Community service and believes that we should all give something of ourselves back to our community. He has served on numerous Boards of Charities and Non-Profits over the last five decades, such as the LGBT Youth-line, Canadian Mental Health Association (Local and Provincial), Belleville Community Skatepark Association, Belleville Youth Advisory Council, Canadian Antique Phonograph Society and The United Way.
He feels that Board transparency and better deployment of staff and financial resources are just some of the things that need to be discussed. Most importantly, he believes that Member feedback on the future of City Park is crucial. Why shouldn't its members have input into its future? Kevin is also a strong advocate for equality, tolerance and accountability in the local LGBTQ2 community.
Lee has lived in City Park for 40 years. He has been elected to the Board a number of times. He has also been a member of several committees: Maintenance,
Pest Control, Bylaws.
Lee has coordinated CDC lawn sales, BBQS, food and clothing drives. He has also recently
worked on the bottle drive for Nellie's Shelter, single handedly and raising over $600.
Jeff Bishop has lived at City Park Co-0p for 33 years, enjoying a great apartment in our ideal location inside Toronto's Gay Village within the heart of the Church & Wellesley Neigbourhood.  Jeff has worked professionally in Addictions Programs, Drop-Ins, Coffee Shops, Community Housing Settings, and at the moment is employed in a shelter for Persons Experiencing Homelessness.  Jeff is active with Unions and Collective Bargaining, is committed to a close watch for our Members Health and Safety, is a Certified Joint Health and Safety Representative as per OHSA, has served formerly as a City Park Co-Op Floor Rep, and served on the City Park Board from 2019 to 2020.