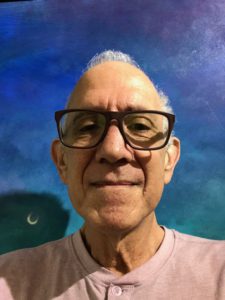 Bob Fisher
President, Management Liaison
email : cityparkbob@gmail.com
Bob has served as President, Vice President and Secretary for City Park Co-op.  "The Co-op mortgage will be fully paid in August 2023.  How the Co-op will be funded after that occurs is unknown at this time.  The buildings are over 60 years old and require millions of dollars for needed repairs now, and in the near future.  The Board will have to work hard to ensure City Park remains a viable place to live"
Kendall Stephens
Vice President, Management Liaison, Sector Delegate, Information Sessions
email : kendall.cityparkcoop@gmail.com
Kendall has lived at City Park since 2017 but has been involved in the co-op sector for much longer.  She is the Vice-President of the CO-OP board and thanks the other Directors for their vote of confidence.
In addition to the obvious priorities like arrears, budget constraints and aging infrastructure,  she looks forward to the challenge of trying to increase Member enthusiasm and participation.   City Park is  a very diverse community whose interests, hopes, abilities and participation levels also vary from person to person or group to group.  She believes that engaging members from the start is the best way of ensuring that whatever initiatives are tried will reflect the varied interests of  Members.
Please don't be shy to engage with Kendall if you meet her around the Co-op.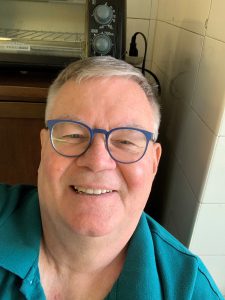 Calvin Barrett
Treasurer, Liaison to Finance, Link and Archives Committee
email : cbarrett.cp@gmail.com
Calvin has been a member at City Park since 1993 and the Director of Finance for over 40 years with municipalities and companies in Ontario.
Calvin has been a Member of the Finance Committee at City Park and a member of the Board from 2015 to 2019 and held the position of Treasurer from 2015 to 2016, and President of the Board from 2016 to 2019.
Calvin is interested in Financial Management and believes that City Park needs to negotiate a new financial funding deal with the City of Toronto to ensure adequate funding for operations and member services to ensure that all members have a safe, affordable and well-maintained place to live.
Calvin believes that City Park needs to address with CHFT and the City of Toronto the long-deferred Maintenance issues.
Jo-Anne has lived at City Park for 17 years.  She is engaged with many aspects of the CO-OP and started the Aging in Place Project 7 years ago.  Jo-Anne cares about her home and the people in it.  She believes her degree in adult education and diploma in counselling will allow her to serve on the Board with respect and integrity.  
Gord Autterson
Director, Liaison to Aging in Place Committee and Website Project
email :  gordauttersoncp@gmail.com
Gord has been a member of City Park for 28 years.  He is half way through his first two year term as a director on the Board.  He was an active member of the Aging in Place Group which recently secured a $1000 grant from OpenLab's NORC project.  The money will be spent on picnic tables for the courtyards.  Gord also serves as the liaison to the Website project.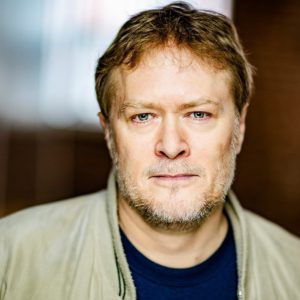 Hume Baugh
Corporate Secretary, Liaison to By-laws Committee and Education Committee, alternate Sector Delegate
email : humebaugh@yahoo.ca
Hume has lived at City Park Co-op with his partner Greg Campbell for 24 years.
He is an actor by profession. He was on the Council of Canadian Actors' Equity Association for one term.
He is grateful to enjoy the privilege of living in a co-op environment, and would like to devote some time to its governance.
Lee Konik
Director, Liaison to Community Development Committee and Seasonal Lights Project, Liaison to Maintenance Committee
email :  leekonik6@gmail.com
Lee has lived in City Park for 40 years. He has been elected to the Board a number of times. He has also been a member of several committees: Maintenance,
Pest Control, Bylaws.
Lee has coordinated CDC lawn sales, BBQS, food and clothing drives. He has also recently
worked on the bottle drive for Nellie's Shelter, single handedly and raising over $600.
Colleen has been a member of City Park for 18 years.  She served on the Board in the past and has held the Vice President and President positions.   She is currently a member of the Aging in Place Committee and was involved with securing two grants for the benefit of all CO-OP members.  Colleen feels that her strong sense of community, natural interpersonal skills, and past work experiences will  allow her to serve City Park with respect, compassion and commitment.
Philip has been a member of City Park CO-OP since 2014.  He recognizes the importance of having a diverse and dynamic population at City Park and looks for ways to help its members interact and support each other.  He sees seniors as being the specialness of the co-op.  Philip brings a creative approach to everything he does.  He will use his kindness, compassion and honesty along with his excellent listening skills and strong work ethic for the betterment of City Park.